Real estate in Aachen: An attractive market with diverse options
Hardly any other major German city can call such a variety of architecture its own as Aachen. The offer ranges from historic buildings to exclusive new buildings with luxury flair. As a long-standing real estate agent for Aachen, we are pleased to offer you a broad portfolio of houses, flats, commercial properties and land in the city and region, both for sale and for rent.
Houses for rent and for sale: Historical, modern or in the countryside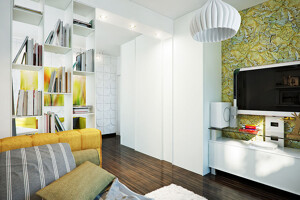 Do you have a soft spot for buildings steeped in history with classicist façades that have been completely renovated to guarantee modern living comfort? Discover these increasingly rare treasures in our offers for Aachen's city centre. Do you prefer spacious flats in the middle of a hilly landscape, which at the same time has a good supply infrastructure for your daily needs?
You are sure to find what you are looking for in our selection for the various Aachen city districts. Whether you are looking to buy or rent a house, let our portfolio inspire you: We have selected attractive terraced houses and bungalows, detached houses and apartment buildings or semi-detached houses for you. If you still can't find what you're looking for, simply send us a search request.
Wohnungen: Unser Angebot für Ihre individuellen Wünsche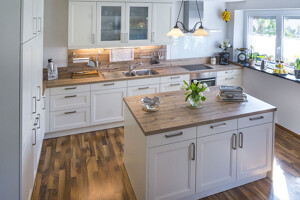 Ob für die unmittelbare Eigennutzung zur Miete oder als Kaufobjekt oder als Kapitalanlage und/oder Altersvorsorge: Der Wohnungsmarkt in Aachen ist noch nicht so leergefegt wie in vielen anderen deutschen Großstädten.
Dank unserer lokalen Präsenz haben wir Zugang zu ausgewählten Objekten, die niemals auf dem normalen Markt erscheinen würden. Dazu zählen beispielsweise exzellente Wohnungen in Kornelimünster oder Walheim.
Besonders attraktiv als Kapitalanlage und/oder Altersvorsorge - aber natürlich auch zur sofortigen Nutzung - sind Wohnungen, die in den Aachener Neubaugebieten entstehen. Sie gewährleisten modernste Ausstattung, sind energetisch top und barrierefrei.
Grundstücke und Gewerbeobjekte: Ihr Fundament für eine sichere Zukunft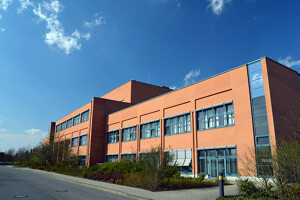 Die wirtschaftlichen Prognosen für die Region Aachen könnten kaum besser sein. Die zukunftsorientierte Positionierung als Forschungsstandort mit angegliederten Praxis-Kompetenz-Zentren beschert der Stadt in den kommenden Jahren steigende Kaufkraft und Nachfrage. Wenn Sie in Aachen ein Büro, eine Praxis, ein Ladenlokal oder einen Gastronomiebetrieb eröffnen möchten, stellen wir Ihre Pläne mit der Vermittlung einer passenden Immobilie auf ein solides Fundament.
Unsere Angebote decken ein breites Spektrum an Größen, Zuschnitten und Standorten ab. Sprechen Sie uns, wenn Ihr Wunschobjekt nicht dabei sein sollte - wir finden eine Lösung. Die geografische Lage befeuert die rasante Entwicklung der Region Aachen als Top-Logistik-Standort.
Wenn Sie sich einen bevorzugten Platz an diesem begehrten Hot-Spot sichern möchten, finden Sie in unserem Portfolio auch Lagerhallen und Logistik-Objekte unterschiedlicher Größenklassen - in energetisch einwandfreiem Zustand.
Ihr Immobilienmakler für Aachen: Wir mögen unsere Stadt und unsere Arbeit
Selbstverständlich sind wir Ihnen auch behilflich, wenn Sie als Bauherr die Ärmel hochkrempeln wollen. Wir vermitteln Ihnen Grundstücke für Ihre private Traumimmobilie ebenso wie für eigenes Gewerbeobjekt. Sie dürfen sich ohne Einschränkungen auf unsere fachliche Kompetenz und die in langjähriger Tätigkeit erworbene Kenntnis der Eigenarten des lokalen Marktes verlassen.